0-60 in 3.6, 523hp – The All New 2019 M850i xDrive
Magic all comes down to the perception of the senses; the sleight of hand of a card trick, smoke and mirrors, a noise to your left while the coin disappears to the right. Yet, we at BMW aren't about magic tricks. Instead of tricking your perception, we'd much rather change it: Introducing the all-new BMW 8 Series, arriving in stores mid-December this year with the initial model, the 2019 M850i xDrive.
Replacing the current 6 Series, the all-new 8 Series coupe brings a sophisticated, yet stylish sport design to life. The quick and short? The brainchild's of the latest 7 Series and the i8 got together, and had a beautiful baby together. Sharply angles corners on the front and rear of the all-new M850i draw all eyes towards the vehicle, with the signature kidney grilles and iconic front BMW LED lamps bringing intimidating all those you drive up on. Sloping lines across the doors, roof panels, and hood establish the athleticism in combination with the lowered stance, as if the M850i is permanently sprinting. And as you pass your fellow drivers, the sloping rear end topped off by a thin spoiler and the three-dimensional taillights (with obvious i8 influence) leave everyone you pass short of breath.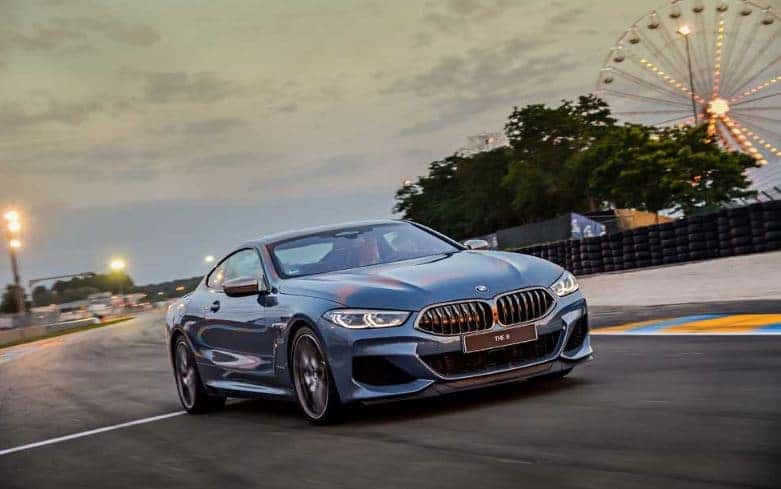 Performance wise, there are no cheap magic tricks to make the M850i reach 0-60 in a staggering 3.6s; instead, the twin-turbocharged 4.4-liter V-8 brings performance to life, coming out to 523 horsepower. Keeping that power properly in check, a multilink rear suspension, adaptive dampeners, and an electronically controlled limited-slip rear differential keeps drivers safely in control. The assisted steering systems and different driving modes ensure every driver, from your relaxed Sunday to late for work on Monday, has their proper mode.
Jumping into the interior is truly a sensory experience, where the most modern of BMW technology comes to life. From front seats clad in supple Extended or Full Merino Leather, to the driver-oriented controls that, at your request, come with beautiful glass trim. Instrumentation will alter with the driving mode selected, and comes with every bell and whistle, including the most innovative in BMW's new iDrive system, the iDrive 7.0, with redesigned interface and customizable interactions; control by touch, voice, or optional Gesture control.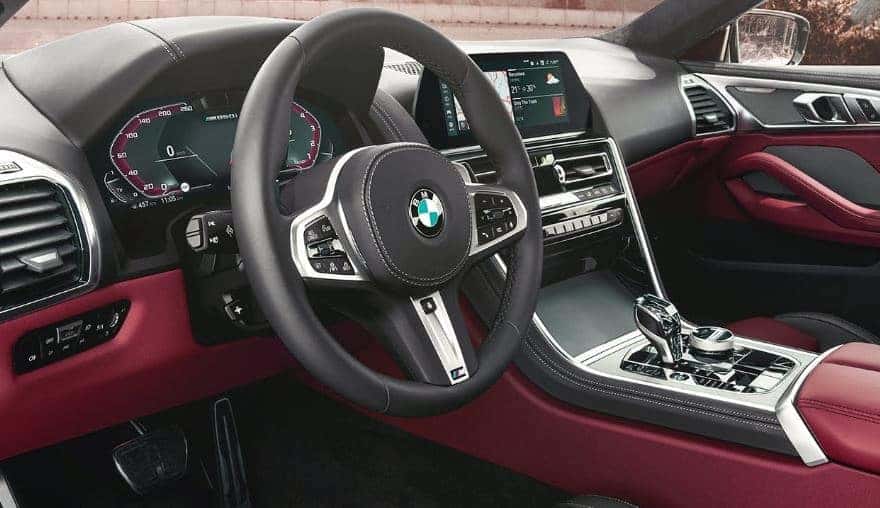 The only magic that we at BMW make, is the feeling of owning your new BMW. Everything else we bring to life by changing your perceptions through improving our vehicles. Pre-order your M850i today, or stop by this December for your opportunity to test drive!