Electrifying the i8; is this the future?
With the EV market rapidly expanding from just Tesla to the makes of Mercedes-Benz, Audi, and even Porsche, BMW has long since invested within electric and plug-in hybrid vehicle design. From the i3 born out of the MINI Electric to the BMW i8, one of first prime examples of achievable plug-in hybrid sports cars, BMW consistently seeks to innovate and compete with its fellow German brethren. And with legislative requirements in Europe quickly approaching that require the essential end of petrol vehicles as we know it, in addition to a surge of development in not only the range capabilities but also the performance side of EVs, rumor has it BMW has something special on the horizon.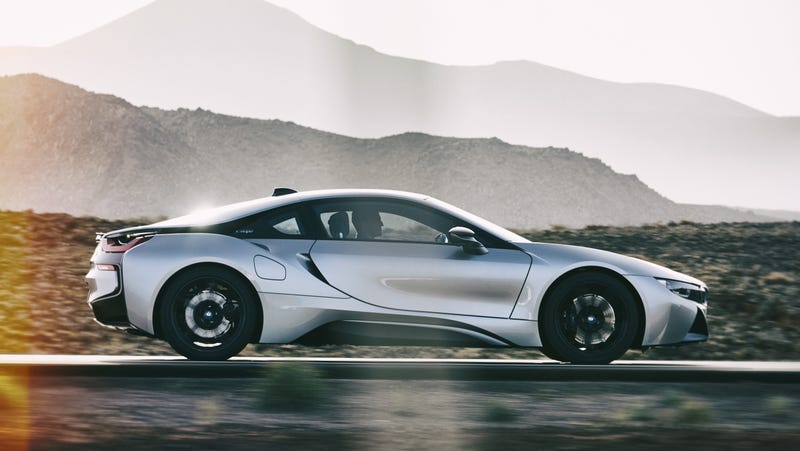 With the i8 already utilizing a futuristic appearance and styling, it makes sense that they would retool it as their sign of the future; by all appearances, the BMW i8 will become a fully electric vehicle in its next iteration. Expected for 2023, the redesigned i8 would have all-electric and all-wheel capabilities, with resources stating that BMW may have an all new, in-house developed electric motor capable of higher rotational speeds, higher power, and new CATL lithium-ion cells. What that means for the i8 would be improved acceleration, overall horsepower, and improved range.
Many of these design changes and inspirations stem from BMW's recent involvement in Formula E, a new version of Formula 1 style racing utilizing pure electric vehicles. BMW has even utilized the i8 for the safety car at Formula E races across the globe, with quite a few upgrades showcased, including the livery.
No matter what the future holds for the i8, there's one fan you may be surprised to find driving an i8; check it out in the video from BMW below, and let us know your thoughts in the comments!